You are here:
Home
Conferences
Pattern Languages of Programs (PLoP) Conferences
We have compiled our collected PLoP experiences into a series named How to Run PLoP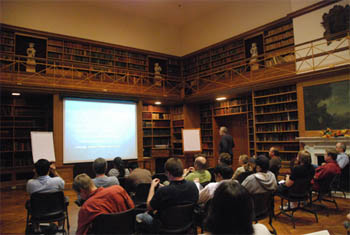 The Hillside Group Sponsors many different conferences such as: PLoP, EuroPLoP, AsianPLoP, ScrumPLoP, VikingPLoP, SugarLoafPLoP, UP, and ChiliPLoP. These conferences focus on writing groups to better improve patterns through group exposure. Each conference offers advanced topics for the more adept pattern writers. Participants have the opportunity to refine and extend their patterns with help from knowledgeable and sympathetic patterns enthusiasts.