Here's a sample of what has been going on at PLoPs...
Writers' Workshops
Writers' Workshops are used by the pattern community to improve our patterns. These are the primary focus of our time at PLoP.
Resources:
Gifting
If someone gives you something ... pass it on
Gifting is a custom of many societies of giving visitors and friends small tokens of friendship. This custom began with PLoP'97. PLoP attendees should bring about 20 small gifts that represent themselves, their work, or their companies. Suggested gifts range from hats to T-shirts, from toys to trinkets, from pens to pencils, from abaci to zirconium.
Over the course of the conference these gifts should be presented to other attendees. Whenever the giver feels moved to make a gift. Getting started might be a little awkward, as we each determine when to give what to who. After the first few gifts, it will become less so. And it will likely feel risky, ``is my gift good enough?,'' ``what if they don't have anything to give me?,'' ``what if I receive something from someone that I don't want to give anything to?'' This also will reduce after the first few.
The benefits of deepening our connections to the other pattern folks at PLoP, and the wisdom into the them and ourselves will greatly exceed our discomfort at getting started. Expect to receive some insight into your fellow attendees, from who gifts you and with what; as well as insight into yourself when you receive a gift.
Attire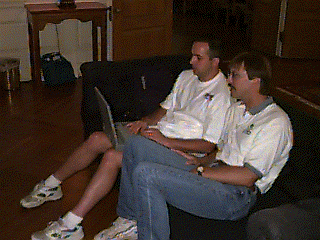 The weather at Allerton Park for PLoP is typically in the 60-90 degree Fahrenheit/15-32 degree Celsius range with the possibility for rain. The Allerton Park buildings are air conditioned. Events and activities take place both inside and outside on the lawn.
To raise our creative spirits, outdoor games are an important part of PLoP. Plan on going outside occasionally to frolic on the grass, and plan your attire for comfort and convenience. While suits aren't banned, you might be the only one wearing one!

Games
Games are a well-established activity at PLoP. So far, George Platts has been helping us with this matter. Some games have become 'traditions,'' while others will be surprises. Come with an open mind, prepared to engage in some fun time with your fellow PLoPers.
Naptime
Sometimes naptime is scheduled.
Accommodations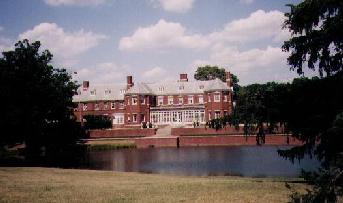 Allerton Park has beautiful grounds and facilities well suited to PLoP. However, it was not designed as a modern conference center. This has two practical ramifications that participants should be aware of:
Sleeping rooms are shared with other PLoP attendees. The facilities do not have nearly enough rooms for everyone to have a private room.
The building has very few telephones. PLoP might be a good time to plan on getting away from the office.