SugarLoafPLoP'2018 Huaso Edition will be held on one of the campuses of Universidad Técnica Federico Santa María (UTFSM) in Valparaísr, Chile between November 20th and 23rd, 2018. SugarLoafPLoP is the premier Latin American Conference onPattern Languages of Programs. This is the twelfth SugarLoafPLoP conference and the first time that the SugarLoaf PLoP conference has been held in Chile. Read the full story

Read More
The Hillside Mission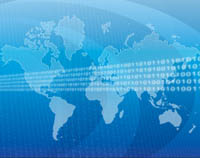 The mission of the Hillside Group is to improve the quality of life and society as a whole. This includes architects, developers, managers, owners, workers, educators, students, and more. Understanding and helping the human element is critical for achieving success. The Hillside Group believes in making processes and design more humane by paying attention to real people and existing practices.
The Hillside Group promotes the use of patterns and pattern languages to record, analyze, and share knowledge to help achieve its mission. The Hillside Group sponsors a variety of activities to achieve this mission—organizing workshops, hosting PLoP (pattern) conferences, and producing publications for discussing, recording, and documenting successful practices.
The Hillside Group supports many different conferences such as: PLoP, EuroPLoP, AsianPLoP, VikingPLoP, SugarLoafPLoP, and ChiliPLoP. These conferences focus on writing groups to better improve patterns through group exposure. Each conference offers advanced topics for the more adept pattern writers. Participants have the opportunity to refine and extend their patterns with help from knowledgeable and sympathetic patterns enthusiasts.
Pattern Books
The Design Patterns Book Series showcases many patterns from PLoP conferences and leading experts in the patterns field.

See our Pattern Book Library filled with over 80 Pattern related books.
This page has been created to assist PLoP conference chairs on what to do while chairing the conference.
At the end of the conference, the incoming chair needs to get with the new Program Chair and the outgoing chairs and schedule the next conference.

The incoming Conference Chair needs to make a feedback form to give to all conference attendees at the end of the conference.

Create flyers for OOPSLA and create the beginning web-pages.

Send out the call for papers found on the ConferenceAdvertising pages.


Create a list for needed volunteers which should include:

Maintaining the Web Pages

Creating the Paper Proceedings

Burning the CDROMs

Registration software (web-pages)

Registration onsite

Entertainment and Coffee Shop

Computer Support

Books and Gifts

Pizza :-)

PLoP News


Start assigning volunteers to the tasks above; the first task that should be immediately assigned are to the Registration software.

Create schedule for submission and send out announcements to the ConferenceAdvertising pages.

Get the Games Person and get props needed from them.

Create budget from previous budgets. See outline. This requires you to contact Allerton for pricing etc. This might include the tent, props for the games, ...

Get Registration software ready.

Hillside Fellowship Award

PLoP 2018 in Portland

Security Patterns in Practice

PLoP Conference Proceedings